Calling all Green Bay Grooms: We Gotcha!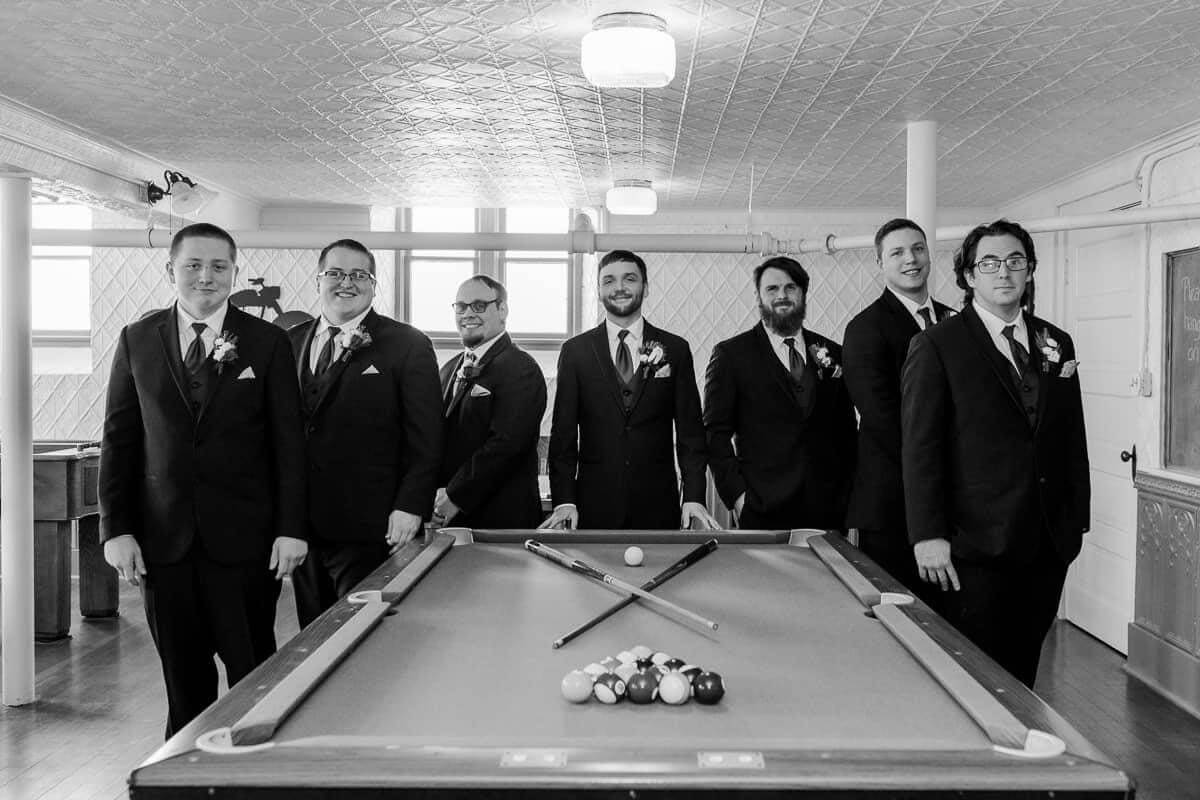 Did you know that we have entire areas created uniquely for each wedding party? We are the premier wedding venue in Green Bay and the surrounding area to provide space just for the groom and friends! Here at Devotions, the groom and his dudes are just as important as the bride and her besties. On tours, not only is the Mrs-To-Be impressed with our lovely 2-room bridal suite, but future hubbies are pleasantly surprised that we didn't forget them and they'll have a place all their own. 
The large, open space we sometimes affectionately call the Man Cave, features pool, air hockey, foosball, & poker tables.  The guys will be on top of their game before & during the wedding. What a great way to shake off any of those pre-wedding jitters! Bond with the bros in the bar area perfect just for chillin' and hanging out before the big event. There is also plenty of room to change into those snazzy tuxes. 
We will definitely not call it an Old Wives Tale, just a little fun superstition… But, if you honor the tradition of not seeing one another before the ceremony, this is the perfect way for both parties to be separate yet comfortable while waiting for the big moment! 
Another great feature of this space? It is adjacent to our dining and kitchen area.  So, it makes a great overflow room if you need more reception space for guests after the ceremony. It's also a hit with families– who doesn't love a fun area to entertain the kids (supervision greatly appreciated) while waiting for those photo opps or the delicious dinner to begin?
As you are looking at wedding venues in the Green Bay, Manitowoc, or Fox Cities area, consider the whole wedding party. There's so much more to your venue than just the ceremony space. When planning a wedding, brides get lots of well-deserved attention, but at Devotions, we show our grooms just as much love (and that's a lot)!