Best Wedding Venue Green Bay
Experience our impeccable care and the unwavering attention we devote to every detail at one of the most beautiful wedding venues in Green Bay. Our passion resides in the art of tailoring each and every event exquisitely, ensuring that it becomes a genuine and heartfelt reflection of you, the honored couple. Your unique essence will be at the center of it all! We respect all faiths or no particular faith in our non-denominational venue. Your individuality, stories, and dreams will be the guide on our creative path. Together, we will craft a tapestry of moments that resonate with your personalities and love story. At the heart of our service lies the commitment to curate an event that not only celebrates your wedding, but also captures the journey that led you to this milestone.
Experience the wedding day of your dreams at the most romantic Wedding Venue in Green Bay
This enchanting space is non-denominational and perfect for love and celebration. Devotions is strategically situated a mere stone's throw away from the bustling hubs of Green Bay, The Fox Cities, and Manitowoc in the heartwarming expanse of Wisconsin. This optimal location not only ensures convenience for your guests, but also presents the advantage of hosting your special day within a serene escape that feels a world away from the urban rush. The sprawling countryside surrounding the wedding chapel paints an idyllic backdrop and conveys a sense of natural poetry for your perfect wedding day.
Given the overwhelming popularity of our one-of-a-kind venue, it's no surprise that our available dates tend to be swiftly snatched up. To ensure you secure the perfect time, date, and season for your dream wedding, we encourage you to reach out to Devotions Wedding Chapel right away. Arrange a personal, complimentary tour today and witness firsthand the charm and grace that await you at Devotions Wedding Chapel.  Join us, and together, we will help you create an event that not only marks the union of two souls, but will build everlasting memories. This isn't just a venue—it's a canvas upon which your love story will be painted forever…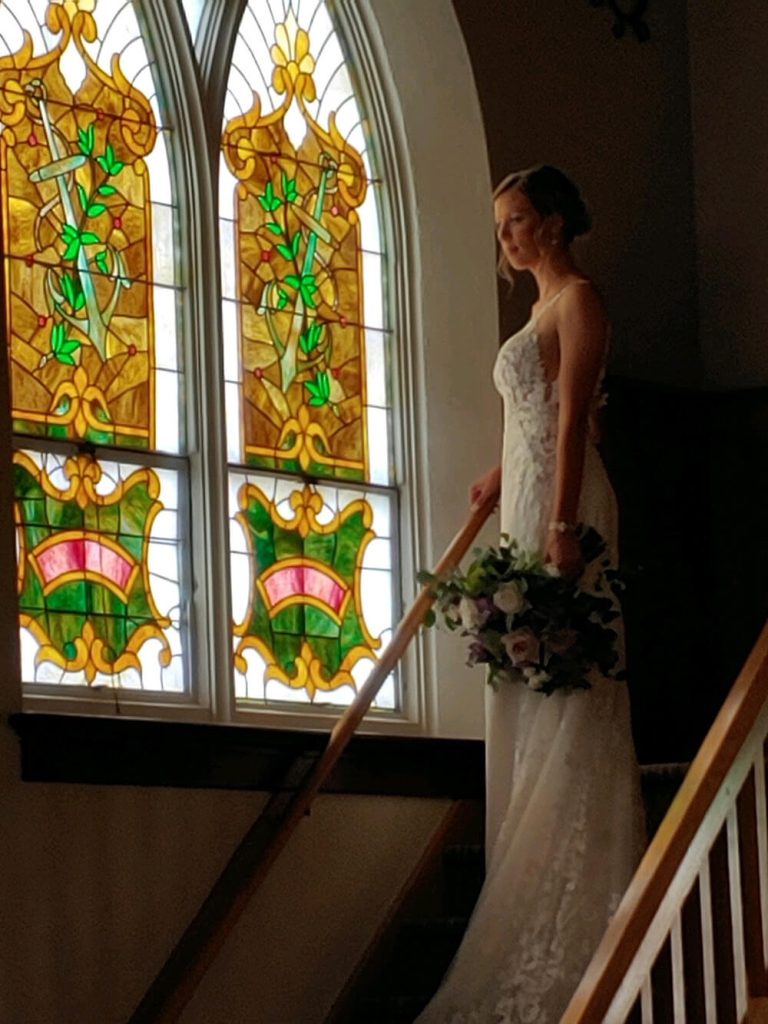 Attention to detail abounds in this lovely chapel built in 1913.  60 original stained glass windows throughout, gorgeous hand-carved seating for 300 guests, and the aesthetically pleasing red brick exterior are just a few of the features that make Devotions unique. Experience the renovations & many stylish and modern updates done with care and devotion throughout the building.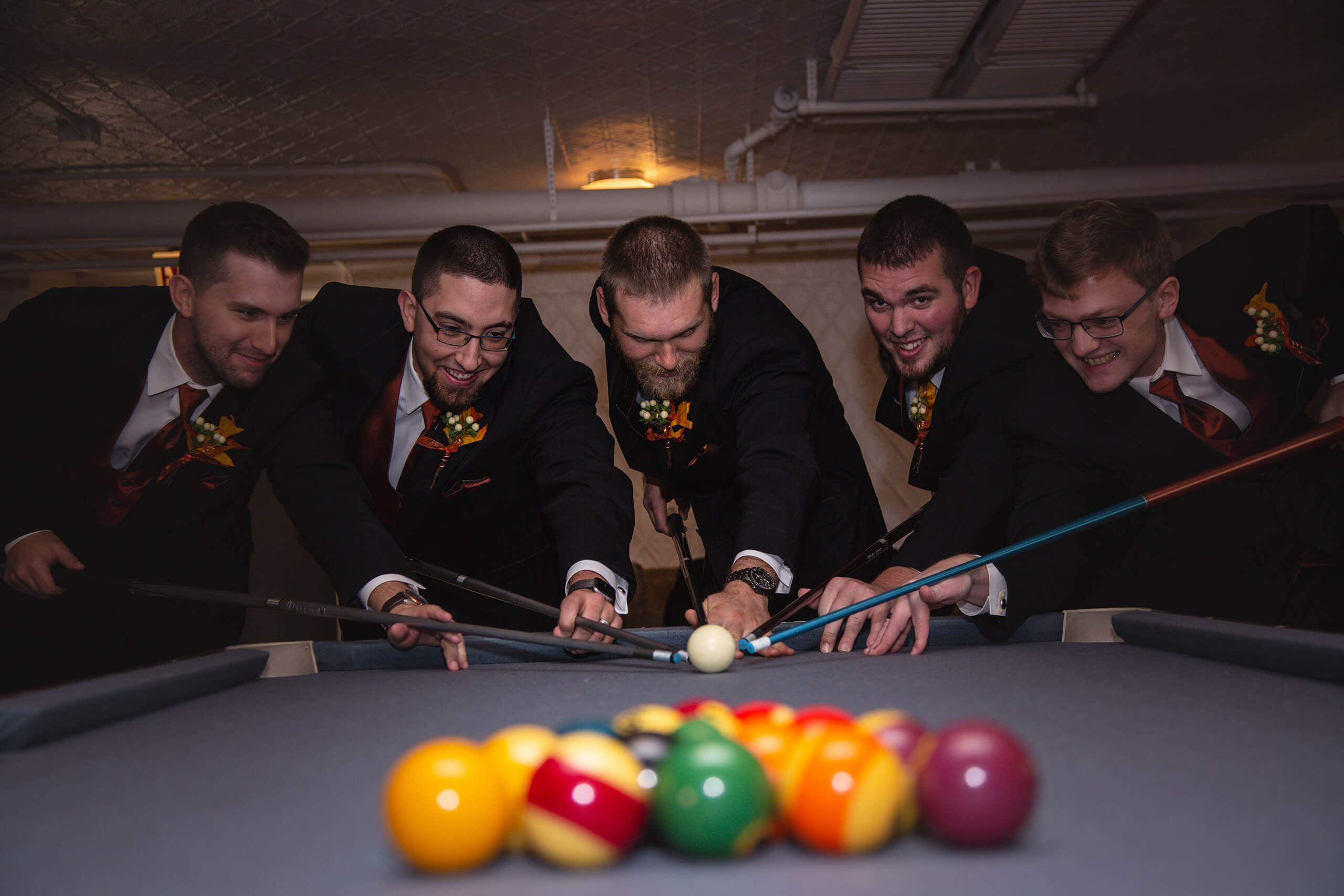 We are one of the only wedding venues in Green Bay to offer private spaces for both wedding parties! The bride & her besties will love chatting and getting ready together in the beautiful & spacious suite. Calling all grooms: We didn't forget you!  Our huge game room is the perfect space for you to hang out and bond with the bros.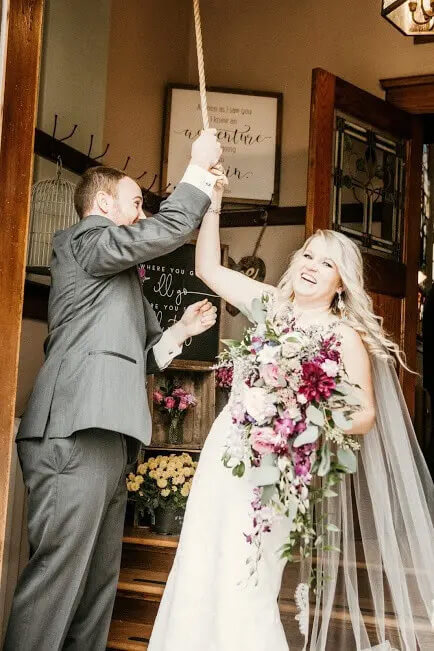 Wedding Bells Are Ringing
Devotions has preserved the original antique brass bell and it is still housed in our bell tower.  You, as a couple, or a chosen bell ringer can "ring in" your new life together.  Flex those muscles– this takes a little strength due to its 2 ton weight! What an extra-special way to celebrate and begin your next chapter.
A New View of our Wedding Venue!
Take a look at this stunning video & experience the exterior of our gorgeous wedding venue in 360˚! 
Click below to check out a short & sweet interior view of the sanctuary!
Our Green Bay Wedding Venue Packages
At Devotions Wedding Chapel, we offer a range of venue pricing, packages and services to suit every couple's vision and budget. From intimate ceremonies to grand celebrations, our packages include use of our décor, professional planning assistance, and a variety of additional services, ensuring your special day is flawlessly tailored. Explore our venue pricing and package options and take the first step to create cherished memories that will last a lifetime.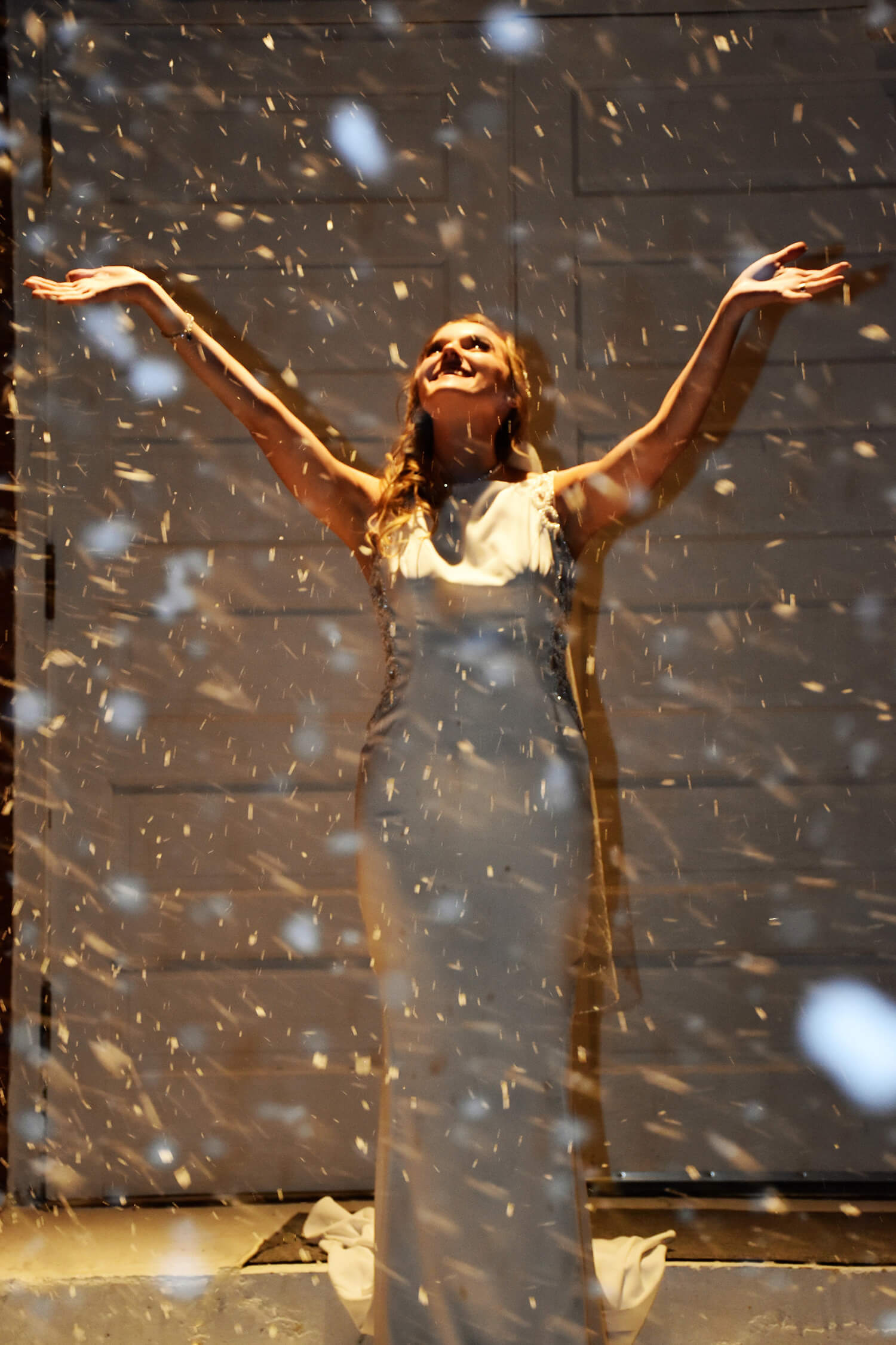 Worry-Free Wedding Package
Discover the epitome of a stress-free wedding at our enchanting Green Bay Wedding Venue. Immerse yourself in an all-inclusive package that covers every essential detail, from chapel usage and personalized ceremonies to exquisite catering, beverages, cake, flowers, photography, music, and elegant linens for up to 100 cherished guests. All of this comes at an unbeatable price of just $7975, allowing you to entrust us with the intricacies while you fully enjoy and embrace your special day. Experience the magic of your wedding as we meticulously manage everything, ensuring an unforgettable experience that reflects the beauty and significance of your love story.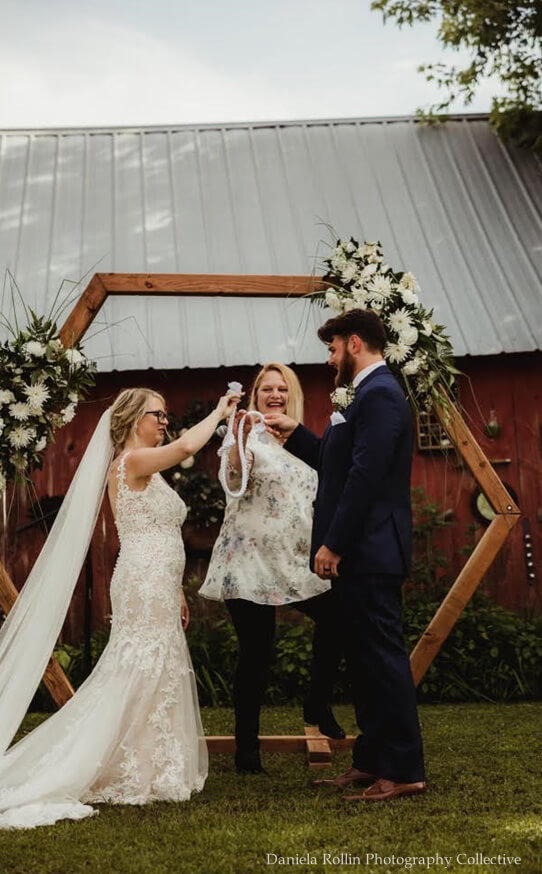 Experience the joy of a truly personalized and unforgettable wedding ceremony through our exceptional on-site officiating services. With a deep commitment to ensuring your big day is a perfect reflection of your unique love story, we offer a diverse array of ceremony options that span the spectrum from religious to secular, ensuring a seamless blend with your personality and preferences. Our dedicated officiants take every detail to heart, crafting a ceremony that resonates with the essence of your relationship. All of this comes at an incredibly affordable price of just $450, making it possible for you to experience a ceremony that's not only tailored to you but also budget-friendly.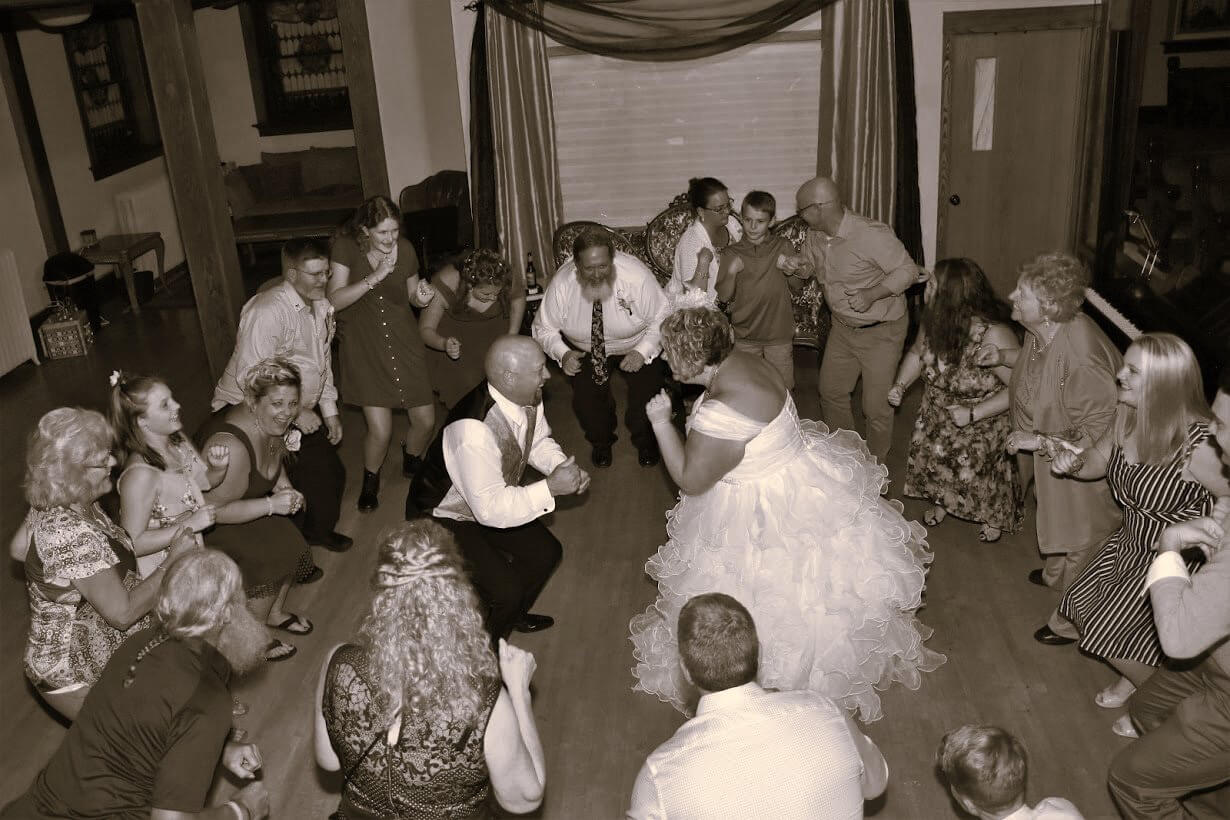 Elevate your cherished memories well beyond weddings by embracing the versatility of Devotions. Our offerings extend to a myriad of occasions, encompassing everything from heartwarming baby showers and baptisms to joyous birthdays, high-quality corporate events, and beyond. With a remarkable starting rate of only $150 per hour, accompanied by a 3-hour minimum, you can transform any event into an extraordinary experience. Reach out to us today, and together, let's craft truly exceptional and unique gatherings that reflect everything that makes your occasions special.

"Wendy and David completely outdid themselves in order to make our day perfect. Wendy was our day-of coordinator and it was honestly the best money I could have spent. She made sure that everything ran smoothly and if it didn't I had no idea… If we could get married all over again I would choose here in a heartbeat!"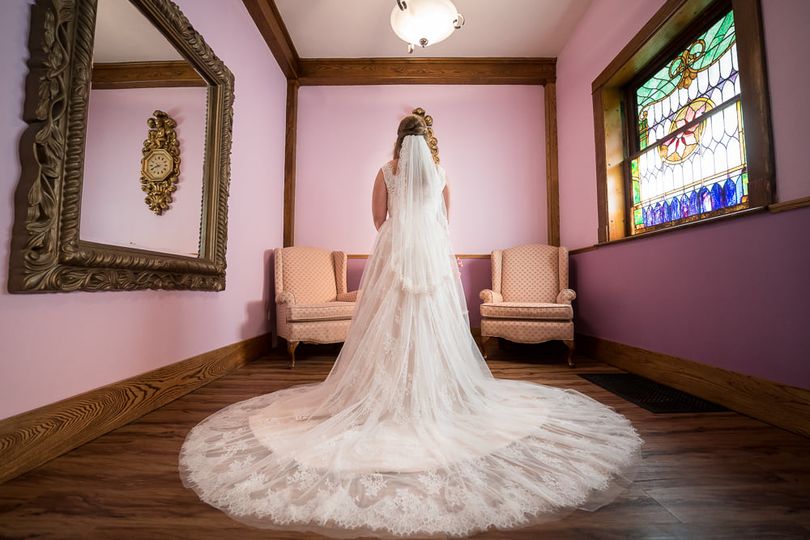 A Gallery of Unforgettable Moments at the Premier Wedding Venue in Green Bay
Take a virtual step into Devotions Wedding Chapel, the premier wedding venue Green Bay has to offer. Here is just a sample of an enchanting collection of photos; enjoy many special moments captured by a variety of local photographers. Be transported into the realm of beautiful moments where joy, commitment, and romance intertwine. Each photograph conveys the couples' special day, reflecting the unforgettable memories created within our cherished chapel.
Witness firsthand the heartfelt embraces, teary-eyed smiles, and tender exchanges that make weddings truly magical. From the elegantly adorned altar to the picturesque surroundings of Green Bay, our venue provides the perfect backdrop for your love story to unfold. As you browse through the gallery, you'll sense the genuine happiness that radiates from our couples, reflecting the heartfelt moments that define their journey. Join us in celebrating the art of matrimony within our Green Bay wedding venue.
Following Green Bay's Best Wedding Venue on Social Media
Latest Wedding Venue Blog Posts
Discover our informative wedding blogs featuring helpful tips, FAQs, and exclusive behind-the-scenes insights, providing you a glimpse into the workings of our chapel and assisting you in planning your big day with ease.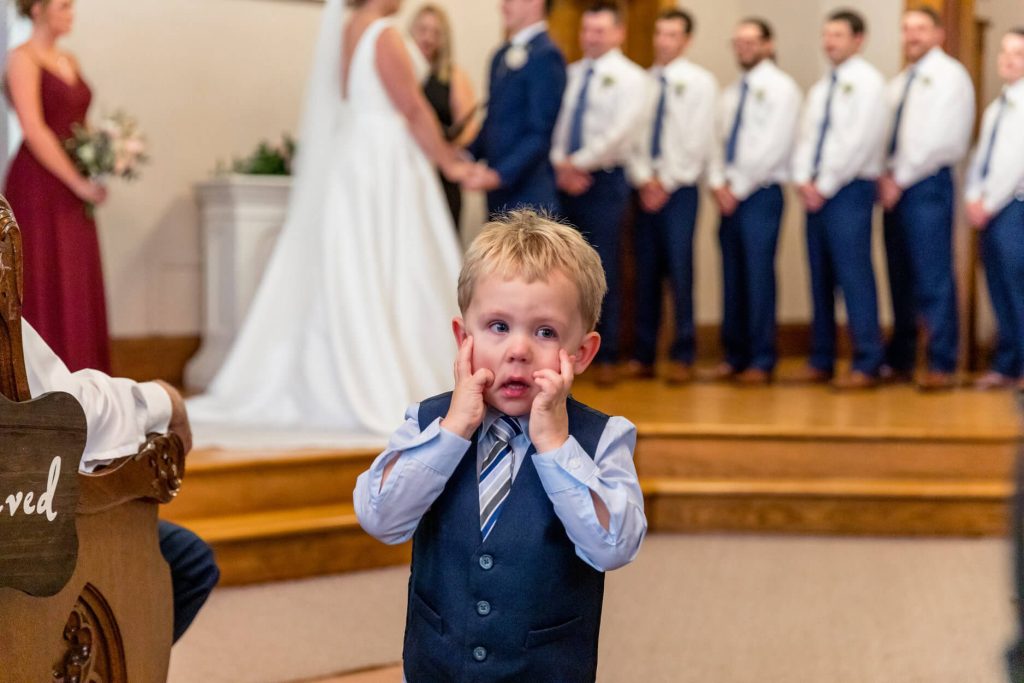 Devotion Commotions! Welcome to one of our new regular features called Devotions Commotions!  Here I will share some of our funniest wedding mishaps or moments
Read More »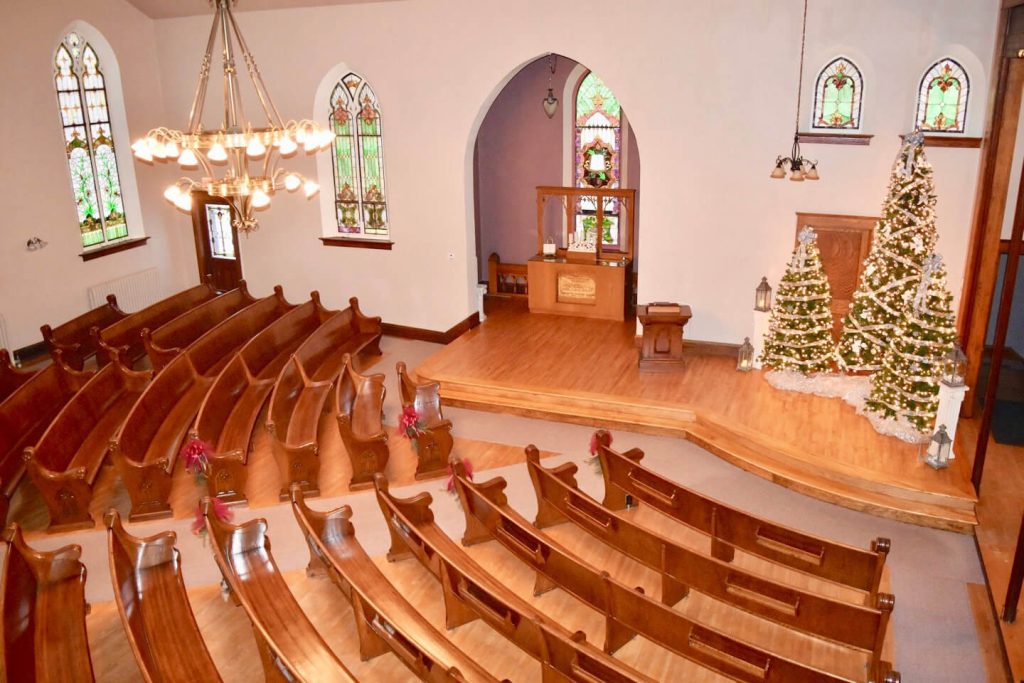 Top 3 Questions We Get Asked About Our Venue! Wendy from Devotions Wedding Chapel answers your questions…   1. Are officiant services included in the cost
Read More »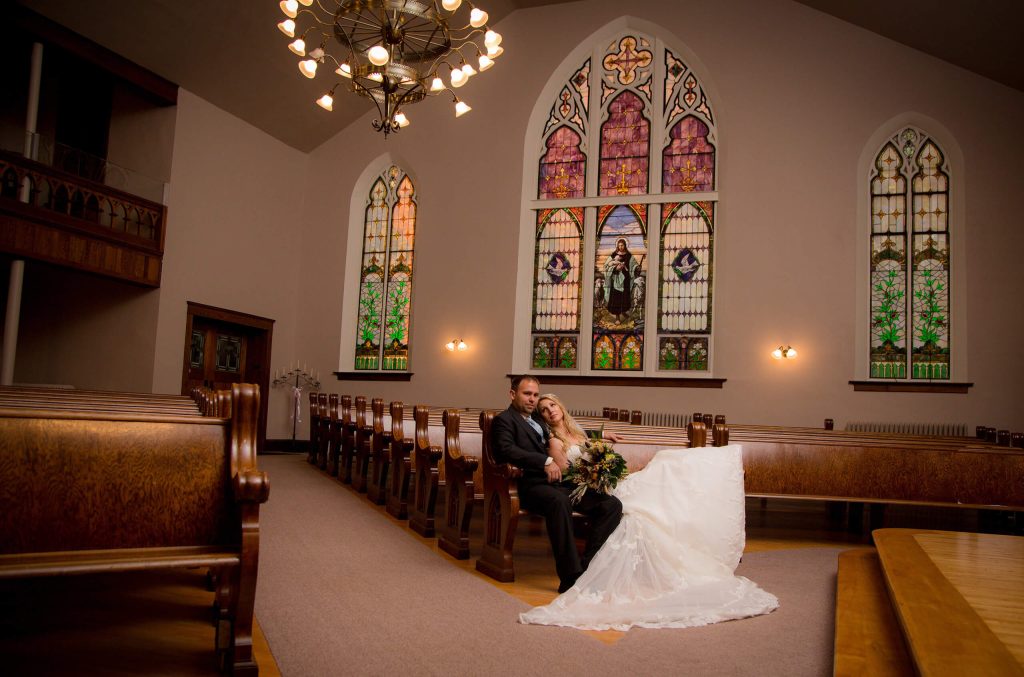 Devotion Commotions! Welcome to one of our new regular features called Devotions Commotions!  Here I will share some of our funniest wedding mishaps or moments
Read More »
Contact Us For Your Dream Wedding Today!